House Cladding Townsville
Townsville is North Queensland's most loved coastal city, with a fast-growing and impressive property mix of rural, riverside and inner-city developments.
More and more home and business owners throughout the region are recognising how important it is to safeguard their property and protect it from the elements with high quality external cladding from Abbey Thermalboards.
Our stylish aluminium and vinyl wall cladding solutions will not only help you protect your Townsville property, but also make it shine like brand new again.
Whether your property is old or new, we have the ideal wall cladding to transform its appearance and cement its place in North Queensland's unofficial capital.
As the number one house cladding specialists in Queensland and northern New South Wales, Abbey is your top choice for beautiful, protective house cladding Townsville wide.
We are proud to supply and install exterior cladding to Townsville residents in a stunning range of colours and designs, all fully backed by our 50 year warranty!
Preserve Your Townsville Property with the Highest Quality Wall Cladding
With Abbey's heavy-duty aluminium and vinyl cladding Townsville residents know their property will withstand anything the climate can throw at it.
From exposure to direct sunlight to heavy rainfall to cyclones, if your property is clad with Abbey Thermalboards, it will remain untouched for a lifetime.
Our Exterior Cladding = Superior Weather Protection
Our quality cladding acts as a highly effective layer of defence against the Townsville climate, keeping extreme temperatures, rain, wind and sunlight from causing damage to your property.
Townsville is known for its warm, tropical climate, basking its residents in an average of 320 days of sunshine every year, and 8.5 hours of sunshine every day. While fantastic for lifestyle, comfort and drawing crowds of tourists, it's not so great for homes exposed to direct sunlight day in and day out.
The city also sees unpredictable rain patterns, with an average annual rainfall of 1,143mm and occasional major flooding. And like most of North Queensland, Townsville is vulnerable to tropical cyclones – especially between the months of November and April.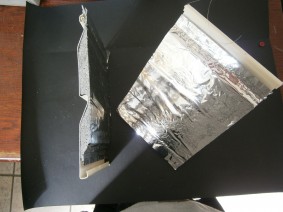 But with our durable wall cladding purpose-designed for Townsville's varying climate, your home will be protected from whatever the weather throws at it.
Constructed from hard-wearing, water-resistant materials, Abbey house cladding is wind and hail resistant, cyclone rated, fire-retardant and termite-proof.
So you'll never have to worry about damage from moisture, mould, sunlight or pests!
We ensure every exterior cladding installation stands up against even the harshest climate conditions.
Forget About Painting Ever Again With External Cladding
Did you know that over the life of your property, you'll have to fork out more than $90,000 just to keep the exterior paint job looking new and fresh?
With the ever-increasing costs of paint maintenance (not to mention inflation), you'll be glad to know that there is an all-in-one solution to eliminate these costs forever: an easy, one-off installation of house cladding!
Our practical and beautiful wall cladding is designed to NEVER need repainting, no matter how much sun or rain it's exposed to.
The colour you choose is baked deep into the material to provide a smooth, vibrant and long-lasting colour that will never peel, flake, chip or crack.
You'll get to enjoy all the benefits of a freshly-painted house year in and year out, without ever actually having to repaint it!
Save Money Long-Term With External Cladding Townsville Chooses
Installing exterior cladding on your Townsville property won't just save you money in ongoing repainting costs. Our quality cladding solutions are packed full of features to help you make long-term savings on your energy bills too!
Our foil-backed cladding is a natural insulator, keeping your indoor temperature regulated and comfortable by trapping warmth in the cooler months and releasing it when the temperature is hotter.
These incredible insulating properties mean you can better control your indoor temperature throughout the year.
This will reduce the need for running your air conditioner for long periods of time, allowing you to use less power overall and drastically cut the costs of your electricity bills.
Enjoy a comfortable home, better energy efficiency and lower power bills – all thanks to Abbey's house cladding!
Design the Home of Your Dreams with Quality Cladding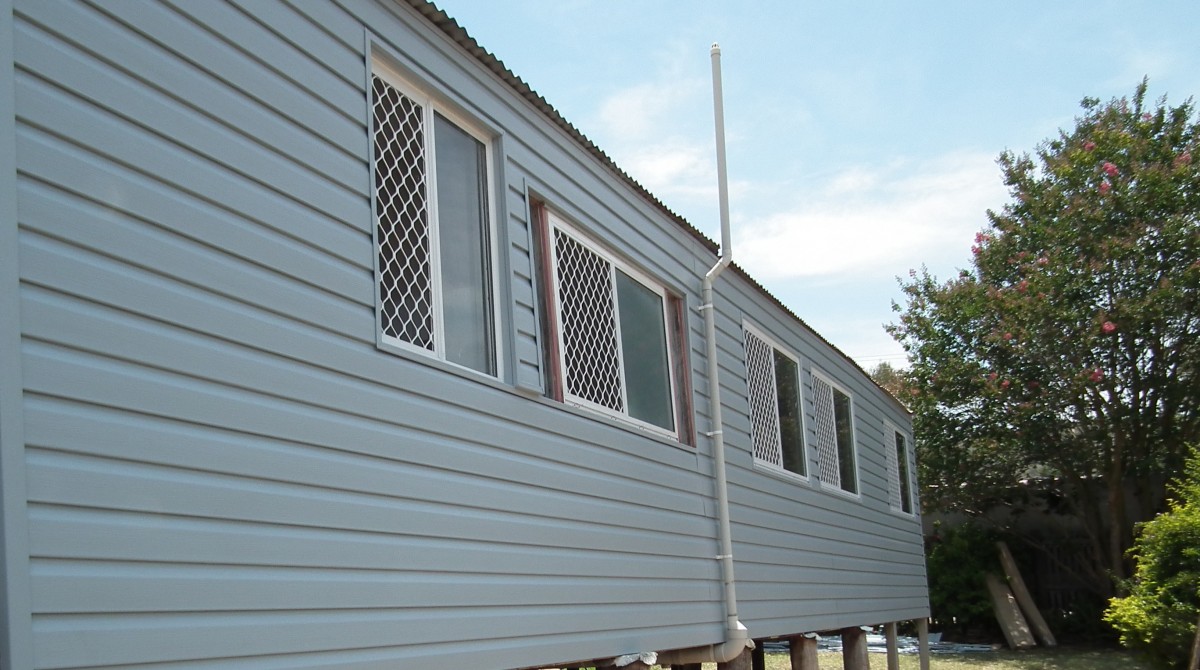 Our stunning house cladding Townsville solutions will give your property the boost it needs to stand out in the vibrant housing market.
Whether you're looking to raise the value of your property or simply give it a revitalising facelift to make it feel like new again, Abbey's wall cladding is the answer.
With a huge variety of both modern and traditional design options, including one of Australia's largest colour ranges and your choice of coordinated finishes, trims and accessories, our vinyl and aluminium cladding solutions give you full design flexibility.
Colour match your home, design a uniquely textured finish or create a stand-out feature wall – the choice is yours!
Aluminium and Vinyl Cladding Townsville Residents Trust & Use
At Abbey Thermalboards, we only offer the best there is.
Our aluminium and vinyl cladding options have been chosen for their superior quality over other types of cladding material, delivering exceptional weather resistance and lasting strength.
Townsville home and business owners love our external cladding solutions for many reasons.
Aluminium Cladding Townsville
One of the strongest and most durable building materials
Weather and corrosion-resistant
A sustainable option – 100% recyclable and reusable
Cost-effective
Vinyl Cladding Townsville
Highly durable and long-lasting
Many design options available
Affordable
Very easy to maintain
Contact Us Now For Superior Exterior Cladding Solutions
For the experts in quality house cladding Townsville wide, contact Abbey Thermalboards today!
Our vinyl and aluminium external cladding options will protect and preserve your most valuable investment for many years to come.
We want to help you give your property the upgrade it deserves – give us a call now on 1800 621 113 to find out more.