Abbey has full confidence that our cladding can protect your Gympie property from the elements and
we stand behind each Vinyl Cladding job with a full 50 year warranty.
Quality & Affordable Cladding Solutions
to Protect & Insulate your Gympie Property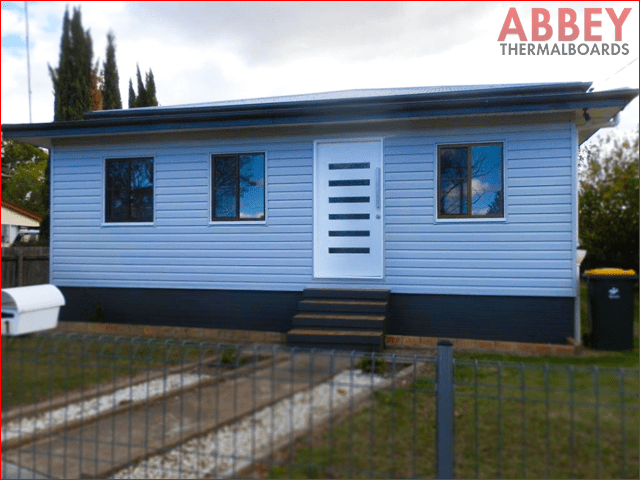 Abbey's stylish aluminium and vinyl cladding options will make your Gympie home shine, embodying the unique character of the locals.
Constructed to withstand harsh weather conditions, Abbey cladding is the high performance exterior for your property.
Benefits of Abbey Cladding
✓ Superior, high quality cladding
✓ Suitable for use in Australian tropical cyclone areas (Wind classification C3)
✓ Cost effective, efficient cladding solution
✓ Water and UV resistant
✓ Save on painting costs, optimise your energy costs
Choose From Aluminium or
Vinyl Cladding
Our high quality aluminium and vinyl cladding solutions provide outstanding strength and weather-resistance while retaining a pristine appearance for years to come.
Both types of exterior house cladding are very popular with Gympie home and business owners and provide many fantastic benefits.
✓ Quick and easy to install
✓ Minimal maintenance
✓ Flexible design options
✓ Improves energy efficiency
✓ Superior resistance to moisture, UV light, fire and impact