Asbestos Cladding Services
Did you know that that roughly one million Australian homes still have asbestos products in them to this day?
Chances are if your home was built or renovated more than 25 years ago it will contain asbestos – most likely in the form of asbestos cement sheeting.
Often referred to as 'fibro', asbestos cement' or 'AC sheeting', bonded asbestos materials – asbestos fibres (making up anywhere between 5 and 40% of the material) in a cement matrix – were the most common asbestos-based products used in residential housing between 1940 and 1980.
What Does Asbestos Look Like?
There's no way to tell with the naked eye whether any building materials contain asbestos. Your home could be riddled with asbestos fibres and you wouldn't know.
The only way to be sure of your home's asbestos content is with professional scientific testing.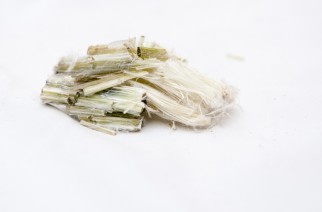 Not all fibre cement sheets contain asbestos. In fact, modern day "fibro" contains no asbestos whatsoever.
Instead, it contains cellulose fibres sourced from wood pulp, and it is still widely used in the Australian building industry.
Still, if you don't want to spend money on testing whether asbestos is present, then when conducting maintenance, renovation or demolition activities you should always err on the side of caution and treat materials as if they do contain asbestos, as there are severe health implications if asbestos is damaged and becomes airborne.
Should I Remove Asbestos Before House Cladding?
If you confirm your home's exterior contains asbestos you have the options to either:
a) Clad over the existing asbestos to maintain the integrity of the sheeting
b) Remove the materials that contain asbestos and then reclad
Which option you choose will depend on your home's individual circumstances.
Cladding Over Asbestos
Exterior cladding over asbestos sheeting is preferable to simply leaving it exposed to the elements, especially large storms.
By fully enclosing the asbestos on your home with vinyl or aluminium exterior cladding you can safeguard it against future damage. It may be best to simply clad over asbestos sheeting if:
The asbestos-based material is in a good, sound condition. Asbestos fibres are only hazardous when the asbestos-containing material is disturbed or damaged and the dust and debris are liberated into the breathing zone.
You don't wish to paint over asbestos on a regular basis. Many people choose to seal asbestos in by painting over it, but this is a temporary solution that must be frequently conducted.
Installing exterior cladding over fibro will greatly reduce the maintenance your home requires.
You want to improve the thermal efficiency of your home. Fibro sheeting does not provide much insulation at all, and recladding is a way to keep your home cooler in summer and warmer in winter without having to disturb the asbestos materials in your walls.
The amount of asbestos in your home makes the cost of a complete removal prohibitive.

It is illegal to conduct your own asbestos removal

, and the strict health and safety requirements licenced asbestos removers must adhere to include special removal, bagging, and disposal procedures – all of which incur greater expenses than other materials.
Removing asbestos from an average home can cost upwards of $5000, and this price does not include re-cladding.
Let Abbey Thermalboards Safely Provide Asbestos Cladding Services For Your Property – Call Now 1800 621 113

All of Abbey Thermalboards' tradesmen are Work Safety in the Construction Industry certified and have received full Asbestos Awareness Training.
We have developed special techniques to secure cladding to your home without disturbing the asbestos material underneath.
Can I Clad Over Asbestos Myself?
No. Never attempt to work with asbestos based materials yourself.
If you choose to clad over asbestos sheeting, you must hire a professional to do the job. When it comes to working with asbestos,
DIY isn't just dangerous, it's illegal.
Anyone working with any asbestos-containing materials needs to undergo "Asbestos Awareness Training".
There may also be other procedures that you may legally be bound to follow. The advice of your local council, state safety authority and current state and federal legislation must be sought before the commencement of work.
Without training in the right installation techniques, safely installing your own house cladding over asbestos is virtually impossible.
If you don't have the industry know-how, there's no way you'll be able to secure the exterior cladding without puncturing or cracking the sheeting and exposing dangerous fibres in the process.
Disposing of asbestos-containing materials also requires extra precautions.
Even if you end up needing to get rid of a tiny amount of sheeting, you'll need to rent a skip specifically lined to contain asbestos, and take it to a licenced waste facility for disposal. Disposing of asbestos is much more expensive than getting rid of any other material.
In fact, one effect of asbestos can be mesothelioma, which the
mesothelioma.com
states is:"An aggressive cancer that develops due to any exposure to airborne asbestos. After asbestos exposure, the disease can sometimes take up to twenty to forty years to fully show it's symptoms.
There is currently no cure for mesothelioma, and many diagnosed do not live longer than five to seven years. Over the past years, there has been an average of about 500-800 lives taken due to this disease a year in Australia. This is one of the main reasons why all property owners should remain cognizant of asbestos."
Never risk your health, finances and home's value on a DIY fibro cladding job. Abbey Thermalboards are fully equipped, certified and licenced to clad over asbestos-containing materials.
We'll get the job done right for a fair price, so you can rest assured that your home will stay safe well into the future.