Exterior Wall Cladding of Premium Quality
Our Vinyl Cladding and Aluminium Cladding is perfect for your new or existing home. Our cladding will insulate your home and improve its external look with the great variety of colours it comes in whilst giving you these benefits:
Fire Retardant

and

Self-Extinguishing

Maximum UV Retardant
Hail resistant, Cyclone-rated

Suitable for Australian weather

in Queensland and Northern NSW

Insulates

to improve your Energy Efficiency
Available in

Long lengths

Wide Range of Colours

and Concealed Fittings
Vinyl Cladding or Aluminium Cladding, Choose Abbey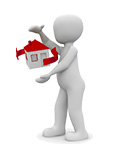 36+ Years of Cladding Homes –

External Cladding Experts since 1981

30,000+ Jobs Completed –

Vinyl Cladding Brisbane, QLD & Northern NSW 

50 Year Warranty –

Unbeatable Value, Quality Workmanship and Fitting
Abbey Thermalboards' Cladding is an excellent investment because it comes with a 50 year Australian warranty
---
Painting your house every few years can be wasteful and expensive
Save your Money
Install Abbey's External House Cladding
Never have to paint again!
Abbey Thermalboards' House Cladding will save you BIG $$$
Over the Lifetime of Your Property.
---
External Wall Cladding that Improves Exterior of Building 
Abbey's Cladding is perfect for most buildings including your business, when you want to stand out and impress your customers. Our cladding factory in Brisbane offers the largest variety to suit any business or community building. Abbey's Cladding comes in long lengths and in a wide range of colours that is sure to improve the exterior of your business or office.
Get in touch with the Cladding professionals at Abbey Thermalboards and Save money FOREVER with our high quality External Cladding for your home and business!
Cladding Expertise for Exterior of Homes, Commercial and Community Buildings
We Install External Cladding for
Residential House | Queenslander House | Duplex | Townhouse | Units | Low-Rise Apartment Building | Housing Complex | Retirement Village
Commercial Small Business Centres | Retail Shops | Showrooms | Hotel  | Motel | Restaurant | Take-away food premises
Community Child care centre | Schools | Health care Centres | Medical Centres | Church | Sporting complex
Insurance Work of Houses affected by Storm Damage | Flood Damage | Hail Damage | Cyclone Damage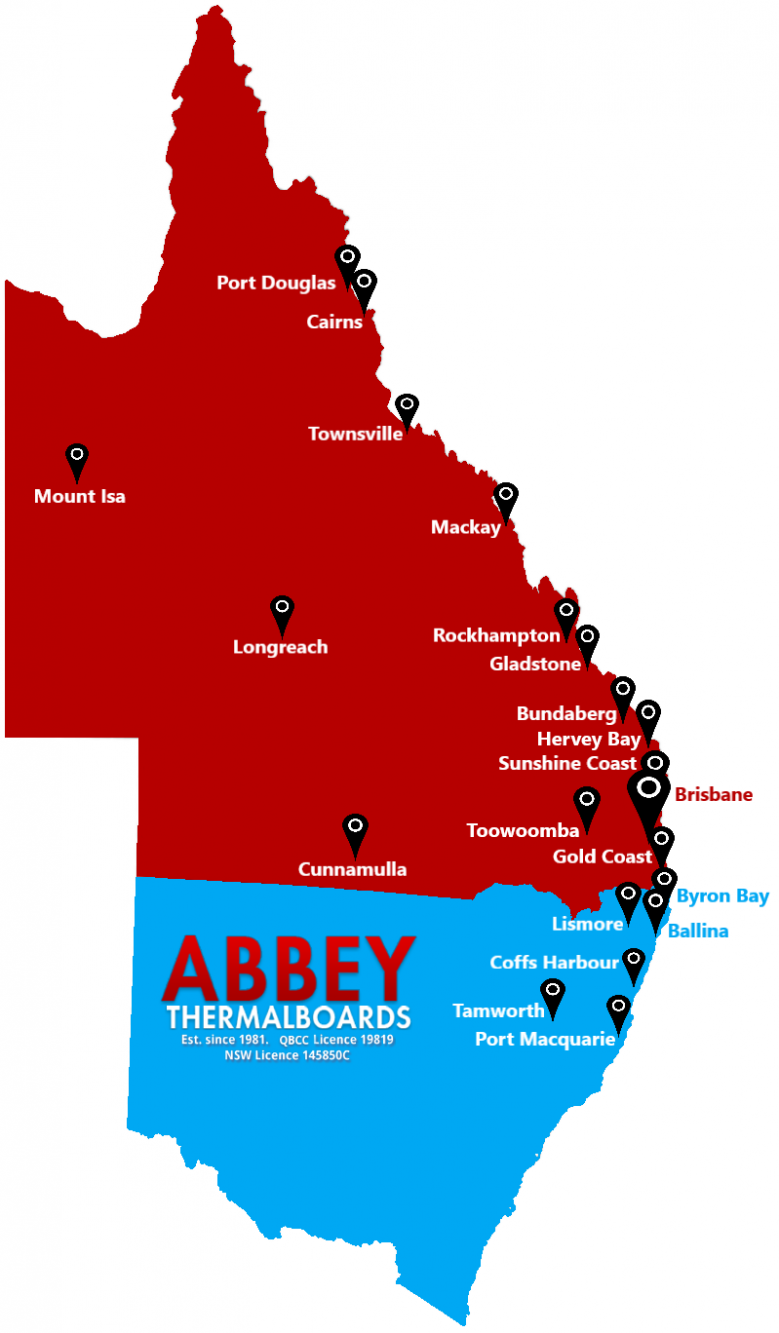 For External Cladding

No-Obligation Free Measure & Quote

Contact Abbey Thermalboards
Abbey installs cladding in Brisbane

all of Queensland

and Northern New South Wales
Portfolio Gallery of Houses – Before and After
See Abbey's portfolio of latest projects – Australian homes fitted with our Vinyl and Aluminium Cladding
Before-and-After House Cladding Gallery
---
Abbey's Customer Testimonials
I David Smith of Fingal Head NSW had abbey vinyl cladding attached to my house in 1994.I have been very happy with it's durability and low maintenance throughout that period.In march this year I had a major fire in my 9 x9 colourbond shed 5 meters from my house.The heat was so extreme due to the amount of flammable material stored in there the colourbond shed collapsed on itself .Amazingly the vinyl cladding on the house which was only metres away buckled and melted but did not ignite.I feel many other building materials would have ignited thus destroying the whole house.Once again I've been more than impressed with the qualities of abbey vinyl siding! Regards David Smith.-David, November 2017
I internet banked into your account this afternoon on completion of my cladding. I am extremely thrilled with it. I would also like to praise Dean as a young man and as a workman, he really is a lovely person. Regards Sheila-Sheila, November 2017
I am writing to you as I would like to personally thank mike your sales representative and terry your tradesman for the work and effort in looking after my self so well recently. I am very pleased with the professional work that terry showed over the course of the installation of the thermal boards. I am a very happy customer and will certainly recommend your company to family and friends.-Mark, August 2017
Dean has done a wonderful job on my house, he was very professional and courteous and a really good worker. Peter Edwards, who quoted for the job was also very professional and courteous so overall I found dealing with Abbey was a good experience. They were great, followed up with me, did what they said they would and I was really happy with their work.-Trish, August 2017
Discover today why more people Trust Abbey's Wall Cladding!
---