Vinyl Cladding
Professional Vinyl Cladding Queensland
& Northern New South Wales
Vinyl cladding is an exterior form of house cladding that quickly and easily beautifies, modernises and weatherproofs any building!
As a popular external cladding material, vinyl cladding offers property owners a number of fantastic benefits, including:
Strength and Durability
Diverse Design Options
Cost Effectiveness
Easy Maintenance
Contact Abbey Thermalboards today
for your free, no-obligation quote for
Vinyl Cladding Queensland & NSW trusts for the highest quality!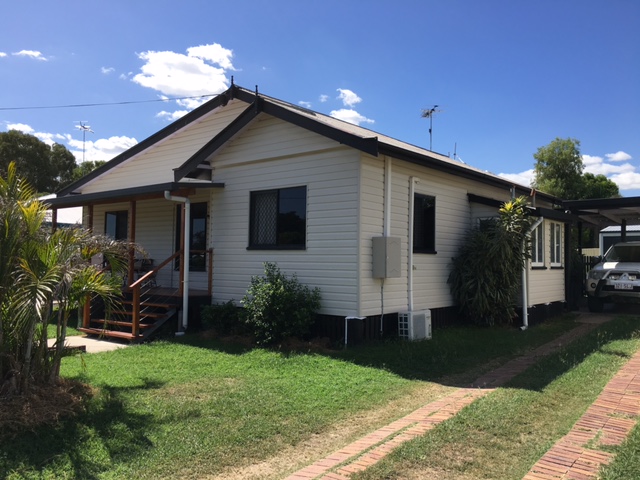 Vinyl Cladding – Affordable & Long Lasting
As an alternative to wood, aluminium or fibre cement siding, vinyl cladding is a popular choice for a diverse array of consumers.
It is made up of a long-lasting polyvinyl chloride (PVC) resin, making this material an engineered product with a strong record of success throughout Queensland, New South Wales and the rest of Australia.
While vinyl cladding attributes most of its weight to PVC resin, there is also a portion that is responsible for other important factors like colour, strength, flexibility, impact resistance and gloss.
With lasting strength and resilience, vinyl cladding is a top-quality renovation solution that will instantly beautify and protect your Brisbane house.
At Abbey, we back our vinyl cladding installations with a 50 year warranty, because we're confident in our products and want to give you the peace of mind that comes with knowing your new cladding lasts as long as your house does.
Increase the Value of Your Property with
Vinyl Exterior Cladding
The growing popularity of external vinyl cladding continues to have a positive influence on property values too.
The superior quality of our vinyl cladding – along with the huge range of colour and design choices available – enjoys acceptance with both middle-income and wealthy property owners throughout the region.
A quality installation of external vinyl cladding for your house, is currently ranked as one of the best exterior home improvement projects you could undertake to increase your resale value with potential buyers.
At Abbey Thermalboards, we have been installing exterior vinyl cladding in Queensland and New South Wales for over 36 years, with the industry experience and know-how to guarantee you a high quality and valuable finished product.
Protection Against Extreme Weather
Our vinyl cladding products are designed to suit Australia's unique climate and varying weather conditions, from rain and storms to extreme heat and even bushfires.
Wind and impact resistant, Abbey house cladding is rated for winds of up to 266 km/h – but in fact, our vinyl cladding installations have been known to withstand even stronger winds than that!
During Cyclone Larry in North Queensland in 2006, Abbey Thermalboard cladded houses were unaffected by the 230km/h winds and severe impact.
Vinyl cladding can also withstand extreme hot and cold temperatures, water, salt spray, hail and UV light, leaving them untouched and looking like new even in the harshest of climates.
Plus, vinyl is also naturally fire-resistant because of its chlorine base, which means it's difficult to ignite, easy to extinguish and won't spread flames.
Timber frame homes in comparison, are very easy to ignite and once burning, are very hard to put out. This makes vinyl external cladding an ideal solution if you live in more bushfire-prone areas of Brisbane or greater Queensland.
Vinyl Cladding – A Cost Effective Renovation
Vinyl is one of the most economical cladding materials on the market because of its easy, low-cost manufacturing process.
At Abbey, we transfer these savings on to you so that you can benefit from our strong and beautiful vinyl house cladding systems without breaking the bank. We even provide interest-free finance so you don't have to put it off any longer!
Your house or building deserves the very best, so choose the very best in vinyl cladding Australia wide.
With a single cladding installation, you will be able to save thousands on future painting and renovating costs as well as enjoy all the benefits our strong, durable external cladding solutions have to offer.
Check out our testimonials to see just how much our customers love our work!