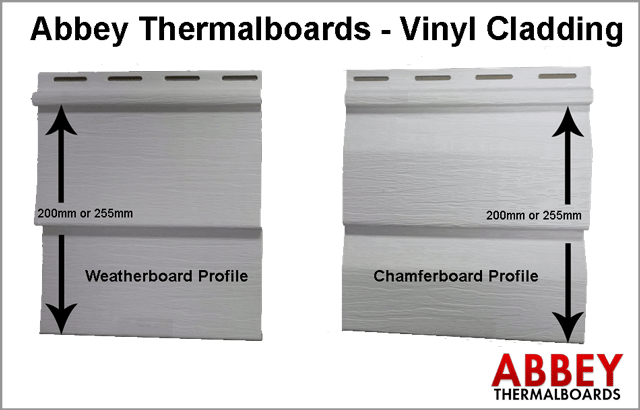 ABBEY Vinyl Cladding is superbly manufactured with long-lasting unplasticised polyvinyl chloride (uPVC) resin, backed with insulation that is fire retardant and self- extinguishing. You can choose between two profiles – Weatherboard or Chamferboard
The insulated back provides greater insulation that will improve your home's energy efficiency and cost savings. It is manufactured tough to last and protect the exterior walls of your home.
Protect and insulate your home from the elements with ABBEY Vinyl Cladding
At ABBEY, we back our Vinyl Cladding with a 50 year warranty.

You can be confident with a peace of mind knowing your new ABBEY house cladding will last.

It is of the highest quality of external Vinyl Cladding in the market.