House Cladding Gladstone
Home-owners have known about the many benefits of installing aluminium or vinyl wall cladding on Gladstone properties for decades.
With the city's temperature hitting the 30-degree range throughout the hottest parts of the year, and enough humidity to make homes without air conditioning uncomfortable, climate control is a major concern for locals.
At Abbey Thermalboards, we offer house cladding Gladstone residents know will keep their homes cool & lower air conditioning costs.
And, our easy-to-install cladding beautifies every property it is fitted to – increasing property values far beyond the cost of installation.
Why do residents of Central Queensland's second largest city turn to us when they are building or renovating?
35+ Years of cladding installation
30 000+ Homes fitted with vinyl or aluminium cladding
Experience cladding homes throughout Queensland
A 50-year warranty on every job
Enhance Your Property with the House Cladding Gladstone Trusts
With Gladstone's housing prices sitting comfortably below the state's average, why not invest a small amount of the money you save on your property purchase back into the property?
Are you happy with your home but unhappy with its street presentation? Do you want to give your house an efficiency makeover?
Have you been considering ways to make your investment property more appealing to potential renters? If you answered yes to any of these questions, you can't go past Abbey Thermalboards' house cladding options.
Installing cladding is an investment in the overall aesthetic appeal and practicality of your property that is sure to pay off for years to come.
We offer aluminium and vinyl cladding Gladstone wide, so don't wait. Call today to discuss the value-adding permanent facelift we can give to your home.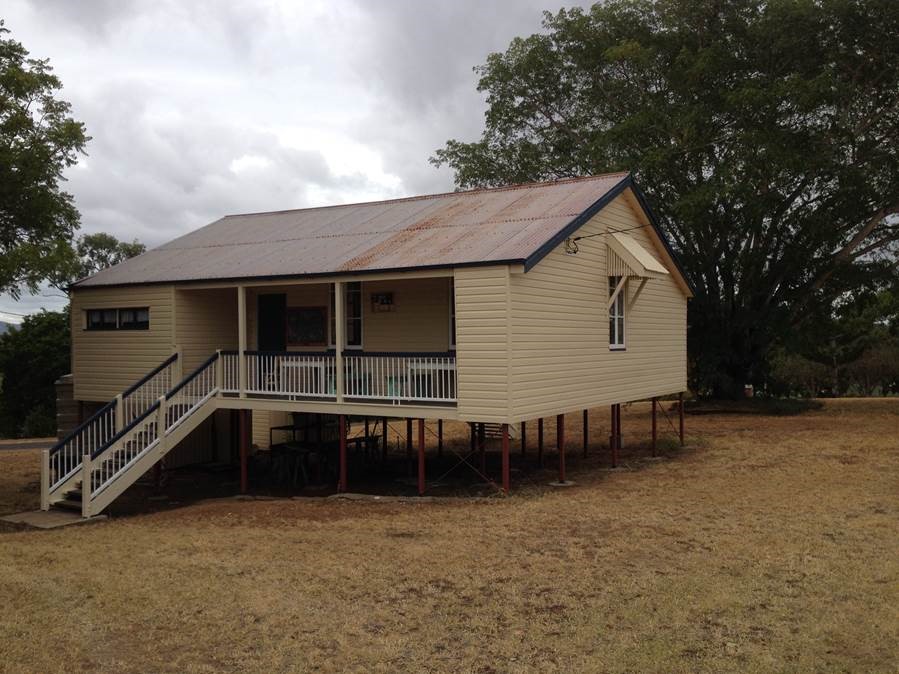 Cladding to Weatherproof Your Property
Cyclone Proofing
Gladstone's location on Queensland's coastline makes it susceptible to extreme weather conditions including tropical cyclones.
By installing vinyl cladding, Gladstone properties can significantly improve their home's cyclone resistance.
Need proof? Abbey Thermalboards are resistance rated for winds up to 170 km per hour, but they were able to easily withstand the 320 km per hour winds that Cyclone Larry brought in 2006!
Climate Control
Are you wondering how installing vinyl or aluminium cladding to the outside of your building will help improve its energy efficiency and keep you more comfortable?
The unique foil backing in our thermalboards lowers the amount of heat transferred into your property from outside. Lower transfer means cooler inside temperatures in summer, a warmer inside in winter, and less money spent on air conditioning and heating year round.
Bushfire Resistance
If you live close to a wooded area, you can rest assured knowing that our vinyl cladding is fire resistant (doesn't light easily, and burns very slowly if at all), and our aluminium cladding is 100% non-combustible.
Eliminate Repainting & Maintenance Costs
Do you want to cut the time, effort and money you are currently putting towards maintaining the outer appearance of your home?
Don't waste money repainting wooden exteriors every five years, pressure cleaning brick or cement that has gone mouldy or has been affected by pollution, or hiring expensive professionals to maintain asbestos-based building materials.
With our cladding for houses of all types, Gladstone homeowners can eliminate all the main exterior maintenance costs.
That's because our vinyl and aluminium house cladding doesn't chip or flake.
It is both mould and pollution resistant – you just need a hose and soapy water to make it look brand new again. And, it can be safely fitted to virtually any building material – even asbestos!
If you want to say goodbye to maintenance costs, call for a quote today. We're so sure you'll love your home's new hassle-free look we even offer 50 years warranty on Abbey Thermalboards.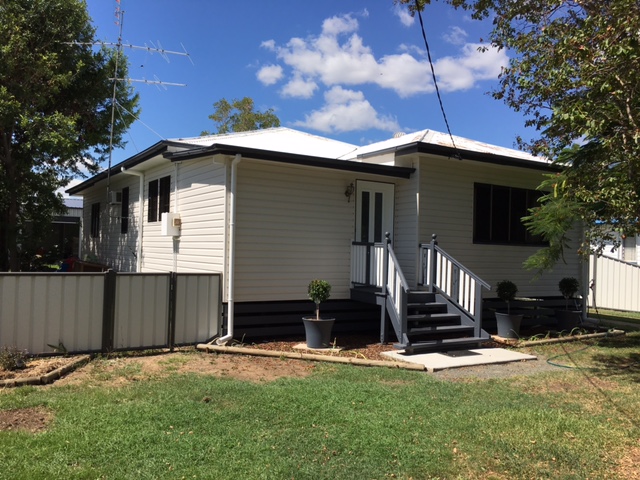 Colours for Every Property
When it comes to house cladding, Abbey Thermalboards provide the largest range of colours to choose from in the country.
We're yet to find a home we couldn't colour match with our state-of-the-art baked on colouration technology.
Our colours include Wild Oat, Yalumba, Bone White, Alpine White, Azure Blue, Gold Coast, Linen, Teal, Ivory, White, Sandal Wood, Forest Fern and Slate Grey.
So whether you are refreshing the look of a traditional Queenslander, want to add character to a dull brick building, or are looking for a way to reinvent any other type of house, we have stylish cladding for houses of all varieties.
Should I Install Aluminium or Vinyl Cladding?
When it comes to installing house cladding, the two best options by far are aluminium and vinyl cladding.
Both these types of cladding are:
• Weather resistant
• Easy to clean & require no painting
• Stylish & value-adding
• Climate controlling & budget-friendly
However, if you're unsure which is right for you, consider the unique benefits of each type of cladding:
Vinyl Cladding
Vinyl cladding is best for property owners looking for:
• Complete indentation resistance
• Sustainable building materials
• A budget friendly solution
Aluminium Cladding
Aluminium cladding is ideal for property owners who want:
• Contemporary-look options including vertical cladding
• Speedy installation
• A smooth metal finish
• Extreme bushfire resistance
• Recyclable building materials
Contact Abbey Today For A Free Quote!
At Abbey Thermalboards, we want your home to look stunning and feel refreshingly comfortable all year long. If you would like to discuss the best house cladding options for your property, get a quick quote, or ask us a question about cladding, just call 1800 621 113.
Or, send an email to info@abbeythermalboards.com.au and we'll get back to you with the information about Abbey Thermalboards – The aluminium and vinyl cladding Gladstone residents love!